For more than 20 years, Orenda Education (formerly Principal's Exchange) has been a thought partner for districts and schools seeking innovative, practical, and effective solutions that accelerate learning and achievement.
Our mission is to empower administrators and educators – from the district boardroom to the school classroom – with the strategies, tools, and training to ensure every student receives a premium education that prepares them for success in and beyond college.
We work with our partners to drive and sustain equity-grounded, data-informed practices at the systems level because we believe that holistic transformation only happens when the entire system is aligned and working together to improve educational quality.
Over the course of our partnerships, we provide districts and schools with on-the ground-support from our dedicated team of Achievement Specialists who each bring decades of education expertise. All of our Achievement Specialists have held multiple leadership positions within the public education sector as district administrators, school principals, teaching coaches, and teachers in some of California's highest need districts and schools.
Dr. Robin Avelar La Salle
Chief Executive Officer & Founder
Andrea Robles
Administrative Coordinator

Bambi Smith
Achievement Specialist

Dr. Carlye Marousek
Research Fellow

Christine Rich
Achievement Specialist

Cynthia Herrera
Achievement Specialist

David La Salle
Technology Director

Erica Constantino
Business Operations Manager

Genny Cadena
Director, Education Partnerships

Janet Hwang
Director, Education Services

Jeanette Salinas
Director, Education Services

Jennifer Hunter
Achievement Specialist

John Suter
Senior Director of Education Technology

Lisa Ceja
Instructional Specialist

Lucy Andrade
Instructional Specialist

Luz Castillo
Achievement Specialist

Maria-Elena Navarro
Achievement Specialist

Marty Maya
Chief of Staff

Rosa Shantry
Instructional Specialist

Dr. Ruth Johnson
Senior Data & Equity Specialist

Sara Shankin
Senior Data & Technology Specialist

Sarah Mott Gonzales
Director, College Readiness

Scott McGuire
Director, Education Services
Board of Directors
Randy Barth
Chief Executive Officer
Think Together

Dr. Robin Avelar La Salle
Chief Executive Officer
Orenda Education

Sangeeth Peruri
Chief Executive Officer
OutreachCircle

Jeremy Rogers
Managing Partner
Montana Avenue Capital Partners

Victor Chiang
Founder
Tiberius Family Office, Inc

Gee Kin Chou
Co-Founder
The Boombox Collaboratory
Orenda Education + Think Together:
Working together to close California's achievement gap
Since 1997, Orenda Education and Think Together have each worked to address the root causes of the achievement gap using two research-based, school-tested approaches. Orenda utilizes an improvement science framework that accelerates learning and collaboration across districts and school systems to create a foundation for transformation, resulting in increasing achievement for every student demographic. Think Together partners with districts and schools to change the odds for students by providing a robust suite of early learning, afterschool, and student support programs that equip them with the academic and non-academic knowledge and skills to succeed in and beyond college.
In 2015, Orenda Education and Think Together began an affiliate partnership around a shared vision to close California's achievement gap. Together, we provide our partners with an in-school and out-of-school support ecosystem that is impacting 200,000 students in 49 districts. Over the next 10 years, our collective vision is to transform every high-need district, strengthen and facilitate district networks for school improvement, and fully empower every student to graduate high school prepared to succeed in college and beyond.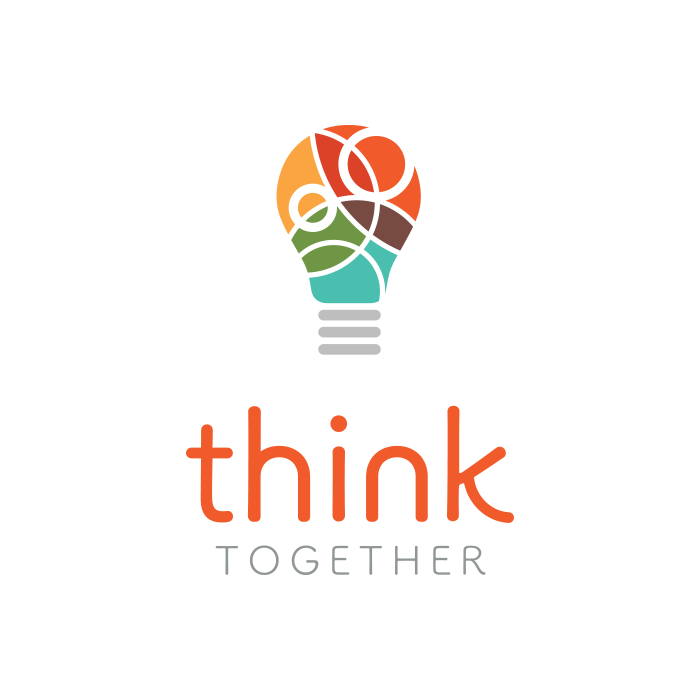 Think Together Board of Directors
Leona Aronoff-Sadacca
Founder
Aronoff Capital

Randy Barth
Founder & CEO
Think Together

Eric Boden
Chairman & CEO (Ret.)
HireRight

Nick Candito
Entrepreneur
Silicon Valley

Mary Lynn Coffee
Attorney at Law
Nossaman, LLP

Daniel Friedman
Managing Director, Sr Partner
Boston Consulting Group

Fran Inman
Senior VP
Majestic Realty Co.

John Lee
Executive VP
PIMCO

Paolo Leon
Associate
MVE + Partners, Inc.

D. John Miller
Founder & CEO
DJM Capital Partners Inc.

Sangeeth Peruri
CEO
VoterCircle

Marti Remmell
Community Leader

Steven Robertson
Consulting CFO

Gretchen Salyer
Business Development Executive

Earl Slee
Executive VP
Medtronic Neurovascular

Bill Tamblyn
CFO
Space-Time Insights

Summer Taylor
Managing Director
Deloitte

Dawn Trautman
Executive VP, Life Insurance Division
Pacific Life Insurance Co.

John Turner
Chief Revenue Officer
Chronicle

Julie Vennewitz-Pierce
Director, PayPal Gives
PayPal

Jeffrey Wahba
Co-CEO and CFO (Ret.)
Farmer Brothers

Anu Worah
Owner and Orthopedic Physical Therapist
Rebalance Physical Therapy

Dan Young
President
Camino Enterprises