Dear Fellow Equity Champion,
We have all been eagerly awaiting clear criteria and leadership around how our students will re-enter schooling this fall. On Friday, Governor Newsom provided specific requirements for when and how schools will open for in-person learning and outlined the elements for what constitutes a safe and quality education for California's students.
Orenda Education's TLC Model for Education Equity is ONE model that

o works in every setting,
o works in all settings simultaneously, and
o moves between them seamlessly.


Our experience and knowledge of equity-grounded, research-based school improvement over the past 20+ years has served to create the
TLC Model for Education Equity
. It is an Instructional Toolkit and Professional Education Series to support teachers, student support professionals and school administrators during these extraordinary conditions. School leaders need flexibility to meet the unique and shifting local needs of every school community.
Based on these new state-wide requirements for rigorous distance learning conditions, the TLC Model provides both real-world answers to the tough questions schools are grappling with:
How can we have daily live interaction with our students?
Each day starts and ends with teacher instruction that is geographically neutral and geographically fluid.
Online broadcast content serves as a critical component to the daily live small group workshops, that connects synchronous or asynchronous lessons to instructional targets.
When needed, students receive targeted standards-based support during scheduled time with their teacher or another designated adult to accelerate their learning.
How can we provide challenging assignments that are of the same caliber as in-person instruction?
Students deserve online instruction that is aligned to grade-level rigor and designed with research-based best practices to ensure students stay engaged and focused on instructional targets.
Data systems that monitor student progress and opportunities for teacher collaboration are needed now more than ever.
How can we provide adaptive lessons for English Learners and Students with IEPs?
First identifying the grade-level outcomes all students will achieve is an essential equity practice.
Identifying and implementing school-wide strategies for all students calibrates teacher teams to work smarter.
Understanding how to adapt the common curriculum and instructional practices for struggling students is our responsibility.
When districts determine that they are ready to offer in-person learning for those who wish to be on campus, the TLC Model makes it possible to do so safely and with a high-quality education. With TLC, there isn't a need to bridge distance learning and on-campus learning with a standard schedule.

We help with instruction, guidance, leadership
and provide on-going training & support.

The decisions we make in the following days and weeks have far-reaching implications for student academic success and social-emotional well-being. We hope to share our toolkit comprised of routines, planning templates, tip sheets and more.
Contact [email protected] or find more information on our website. We look forward to connecting with you and learning how we can support your district.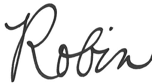 Robin Avelar La Salle, Ph.D.
Co-Founder & CEO