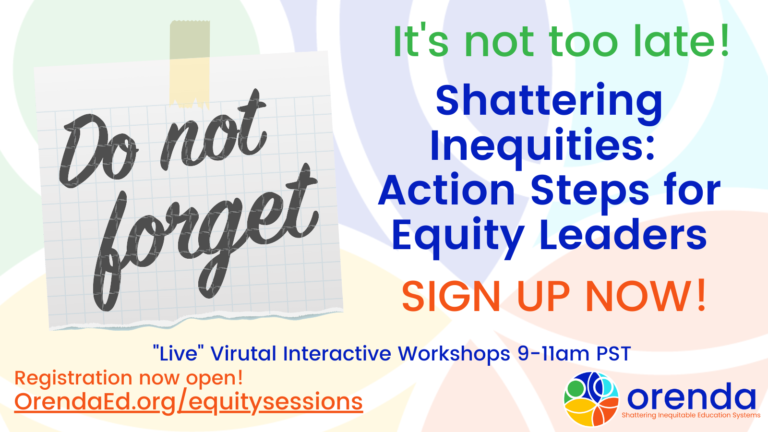 ONLY $395 for the next 3 sessions! Plus, you will receive the video of the first session for free!
– September 14
– September 21
– September 28
Chapter 1 PDF of Shattering Inequities provided upon completion of registration.
For groups of 6 or more participants, a free copy of Shattering Inequities will be given to each of those participants.
Registration & Payment Form:
* If you are registering multiple participants from one site and/or district then please email [email protected] if you would like us to expedite your registration in one easy step. Just provide the information requested below for each participant in your email. Thanks!
Step 2: Payment
You can pay with a Credit Card, Debit Card, or PayPal.
If somebody else is making the payment, they will have the opportunity to note who the payment is for.
If paying with purchase order or check then we will contact you by email with payment details.
Here is the link to pay for Shattering Inequities: Action Steps for Equity Leaders. You can add multiple items to your shopping cart by clicking changing the number of items in your shopping cart once you get to Paypal.
Add "Shattering Inequities: Action Steps for Equity Leaders" to shopping cart